'I felt welcomed': Women growing their presence in Canadian oil and gas
More women are in management positions, acting as role models for a new generation of female professionals
Jodie Scott is executive director of World Petroleum Council Canada Future Leaders. Photo by James Snell for Canadian Energy Centre
---
by James Snell
A new wave of female talent is reaching the shore of Canada's energy sector, continuing to erode outdated workplace stereotypes, crashing through barriers, and delivering innovation. 
One of the most challenging workplaces in the industry is offshore drilling. Long hours, isolation, and potentially dangerous conditions can take a toll. As a young scientist, Jodie Scott was up for the challenge. Instead of finding a comfortable office job after graduation, she spent two years off the coast of Newfoundland and Labrador working as a wellsite geologist for Schlumberger. 
"Honestly, it was probably the most exciting and the coolest thing I'll ever do in my whole life," she said. "I think that it is also one of the hardest things I would do in my whole life. There's the need to be on-the-ball all the time, especially when there's critical well control involved." 
Offshore rigs are a male-dominated community, said Scott, who is now executive director of World Petroleum Council Canada Future Leaders. In a crew of over 200, there may be 10 or 15 women working primarily in kitchen and laundry services. That's changing as more women pursue technical and scientific jobs.  
"That's one of the circumstances where representation does matter – companies trusting that you're out there doing a good job," she said. "Imagine yourself as a 22-year-old woman going offshore for the first time, your entire crew is male. How welcome are you going to feel? I felt welcomed" 
Ashley Fernandes, vice-president of drilling optimization and drilling technology at Precision Drilling, is on a mission to boost female participation in his department from 12 per cent to 20 per cent by the end of 2023. There's a growing number of women – industry wide – succeeding as field supervisors, he said. 
"The successes they're bringing, the motivation for change, is great," he said. Fernandes said he once worked in a technical office with 28 women. 
"It was one of the best engineering teams in the world," he said. "I encourage women to join engineering and operations teams."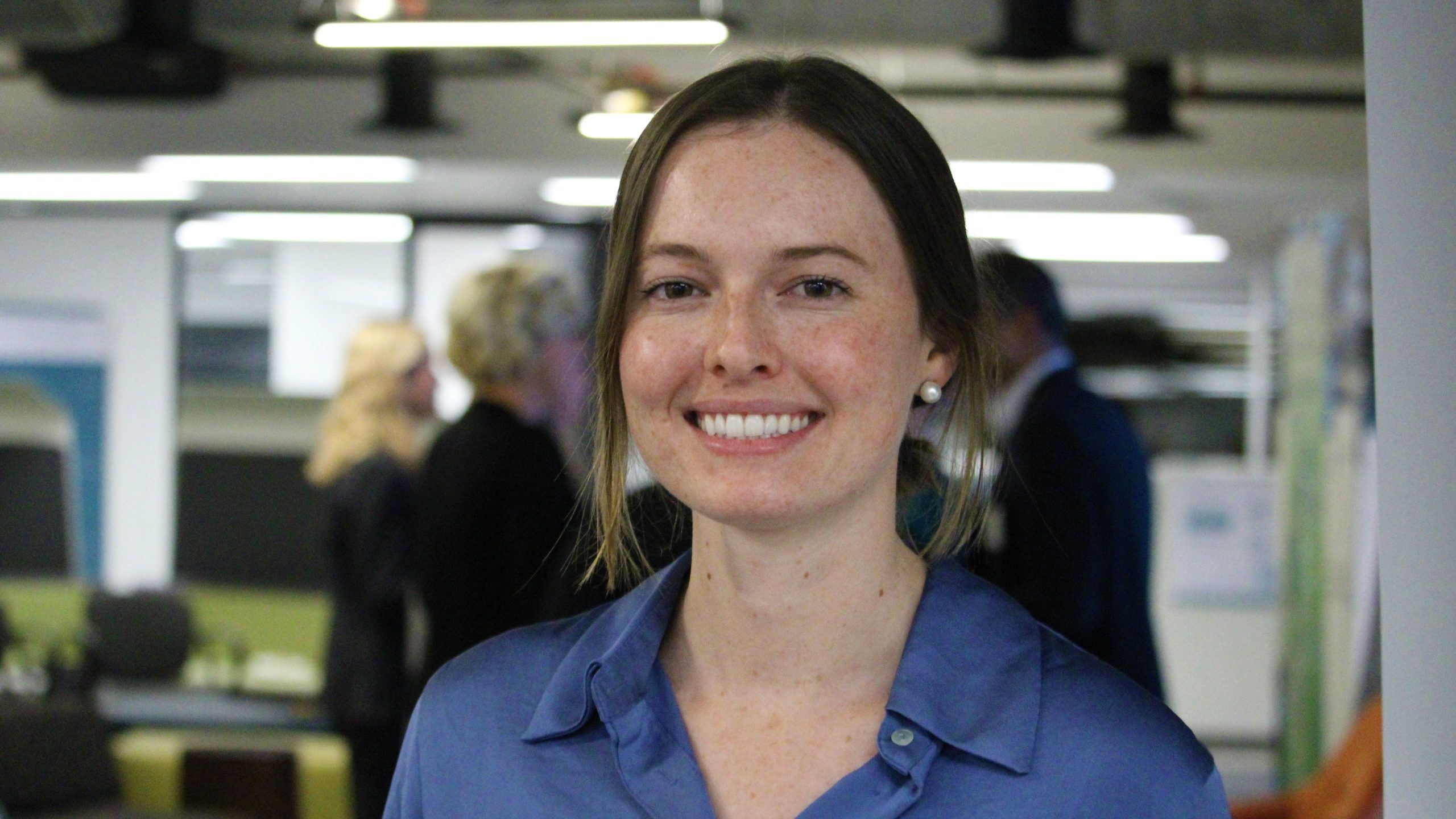 The Canadian energy sector is pivoting away from a male-dominated workplace, said Victoria Clark, a chemical engineer who works as a carbon sequestration advisor with Enbridge. Companies are working hard to ensure women feel included, she said. More women are in management positions – acting as role models for a new generation of female professionals. 
"There are many young women in Calgary trained in energy-related positions and backgrounds who would love to take some of these jobs," she said.  
"There's a lot of value to companies if they pursue a diverse workforce and the best way to ensure that is being inclusive and making it very clear publicly. Companies are looking for new and exciting ideas and those often come from new people who haven't been in the space before." 
The LNG Canada project is planning for 50 per cent gender balance in the coming years, said Candace Newman, the project's vice-president of human resources and real estate. Now in the construction phase in the port of Kitimat, B.C., approximately four per cent to seven per cent of the company's craft and trades workforce is female, she said, noting the number could double or triple. 
Women can be excellent welders, said Newman. They're also excellent equipment operators. At the corporate level, female board members drive investment and revenue, she said.  
Particularly in the oil and gas industry, women bring a different approach to innovation and decision making, Newman said.  
Despite progress, there's room for bringing more women into the energy sector, said Katie Smith-Parent, executive director of Young Women in Energy. 
"We are more than 50 per cent of the potential workforce, yet we only make up to 22 per cent," she said. "So, it's really about not only increasing women in the sector, but also retaining and advancing women." 
The unaltered reproduction of this content is free of charge with attribution to Canadian Energy Centre Ltd.