How the Trans Mountain Expansion is uncovering history
Massive archaeological program underway with support by Indigenous communities
Photo courtesy Trans Mountain Corporation
---
by Deborah Jaremko
Twinning Canada's Trans Mountain Pipeline is unearthing thousands of archaeological treasures. 
"We've got the largest archaeological program underway in Canadian history," Ian Anderson, the recently retired CEO of Trans Mountain Corporation, said on a recent podcast with the ARC Energy Research Institute. 
Almost 400 new Indigenous historic and archaeological sites and thousands of artifacts have been discovered since construction of the Trans Mountain Expansion Project commenced in December 2019, the company reports. 
Each feature is "a storybook of the past," says director of environment Sean Britt.  
"These stories are incredibly important to the people whose communities and traditional territories we cross with the project."    
Trans Mountain stretches 1,150 kilometres from near Edmonton, Alta. to Burnaby, B.C., crossing the Rocky Mountains along the way.  
Britt says the first priority of the archaeological program is always to try and avoid the feature and ground disturbance. 
"We've avoided features through numerous means including installation of air bridges, boring under sites, narrowing the project footprint or installing geotechnical fabric with construction matting," he says. 
To date, the expansion project has invested more than $40 million in archaeological studies, Trans Mountain says.  
During peak field construction season in 2021, more than 130 individuals worked in the field and dozens more in the office dedicated to artifact analysis, report writing and logistics. As many or more are expected during the 2022 field season.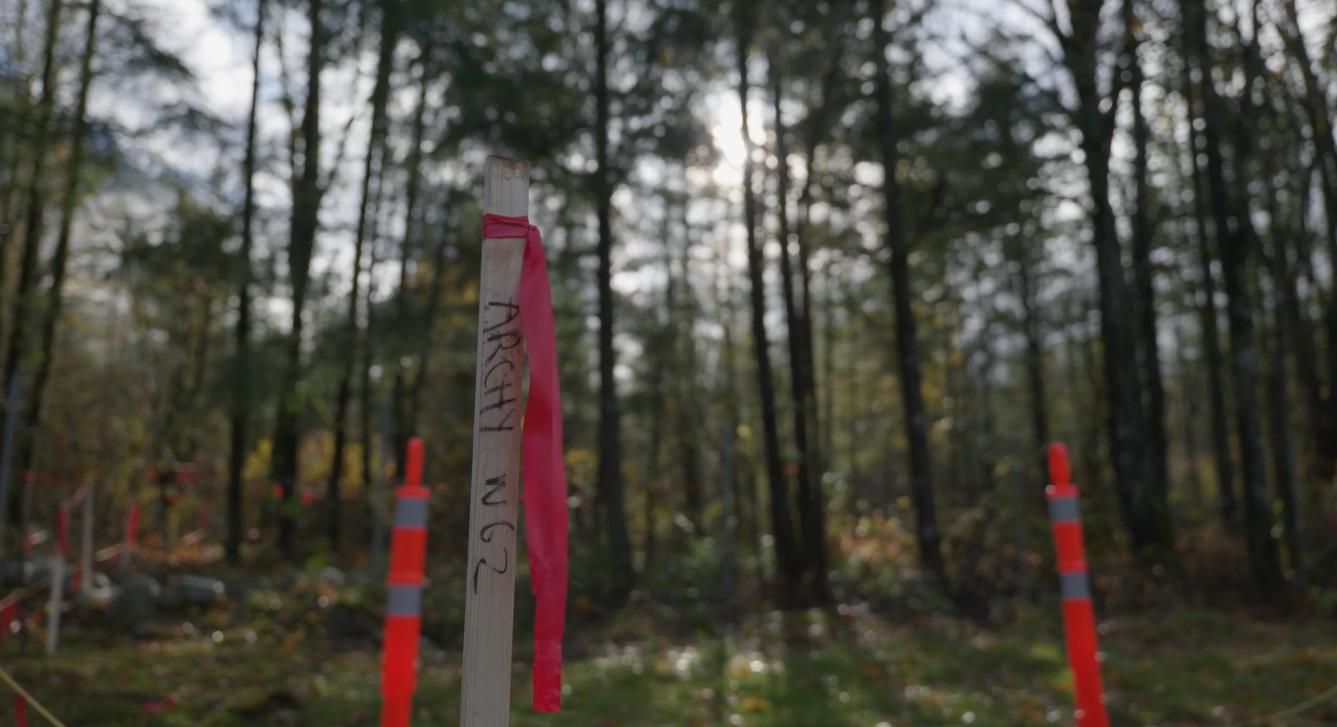 The historic and archaeological sites include trapper cabins and pre-contact Indigenous pit houses, and the majority of artifacts include pieces of stone material formed during stone tool production, arrowheads, spearpoints, hand tools and historic ceramics.  
Trans Mountain says that since 2016 it has been actively engaging local Indigenous communities to participate in all archaeological fieldwork. The expansion project has now reached mutual benefit agreements with 69 Indigenous communities, which is nearly 100 per cent of First Nations along the route, Anderson said. 
"A significant part of our relationship with Indigenous communities is ensuring these invaluable resources are avoided or mitigated to minimize the impact on the stories they collectively contribute to," Britt said. 
A key piece of the archeological program is pre-construction impact assessments in British Columbia and Alberta. This consists of crews of archaeologists and First Nations team members conducting pedestrian surveys and testing programs to identify, evaluate, and mitigate new archaeological sites within the project areas. 
Trans Mountain says when an artifact is observed, the field team catalogues provenance information (specific spatial information explaining precisely how, where, and in what context the piece was found) and secures the objects in a container.   
The artifacts are then temporarily transported to laboratory/office facilities where experts analyze the objects and record additional information. 
This information is used to support interpretation of the archaeological site. Once the project is complete, the artifacts will be curated in designated facilities – either a provincial museum or a local First Nations repository. 
The Trans Mountain Expansion is expected to be complete in the third quarter of 2023, offering another year-and-a-half of construction to be completed which could unearth even more archaeological treasures. 
The unaltered reproduction of this content is free of charge with attribution to Canadian Energy Centre Ltd.