From runway to retail, clothing is another basic need made possible by oil and gas
---
by Brittany Elves
The arrival of spring often comes with a wardrobe refresh. We shed our winter layers for bright, breathable fabrics. 
Whether you prefer something couture or comfortable, it's likely your clothes are comprised of petrochemical products.  
Most fibres used today are made from petroleum-based polymers, more commonly known as plastic.  These fibres are turned into synthetic materials such as spandex, polyester, nylon, acrylic, and even vegan leather.  
Polyester and nylon are the first and second most-used manufactured fibres in apparel.  
Synthetic fabrics are less likely to wrinkle or stain, and make clothing lightweight, water resistant, and longer lasting.  
The use of synthetics has experienced a drastic surge. In the past 50 years, the production of fossil fuel-based fibres has grown at double the pace of overall global fibre production. 
Polyester not only has the greatest production volume of any synthetic fibre, but also has the highest predicted growth rate. Despite market disruptions induced by the Covid-19 pandemic, polyester production is expected to account for 63 per cent of total fibre production by 2030.  
Demand is driven by polyester's low cost of production, as well as initiatives like the Global Fashion Agenda's Circular Fashion Partnership. Many brands have signed on to create a cyclical fashion industry by increasing the use of recycled fibres to decrease textile waste.  
Partner brands intend to replace 30 per cent of their cotton with polyester by 2030, thanks to an accelerated synthetic fibre recycling market. Conscious brands are even offering textile recycling depots in-store. 
Canada's plastics industry is also committed to solving the plastic waste problem. 
The production of highly recyclable plastics such as polypropylene is imperative to meeting this goal.   
Inter Pipeline's Heartland Petrochemical Complex in central Alberta, expected to be operational in 2022, will use state of the art technology to convert propane into polypropylene resin, also known as plastic. 
The plastic pellets that result from the polymerization process can be shipped to manufacturers to be shredded and spun into yarn. This yarn is then woven into custom fabrics to be dyed or printed on and sewn into the novelty shirt you just brought back from spring break.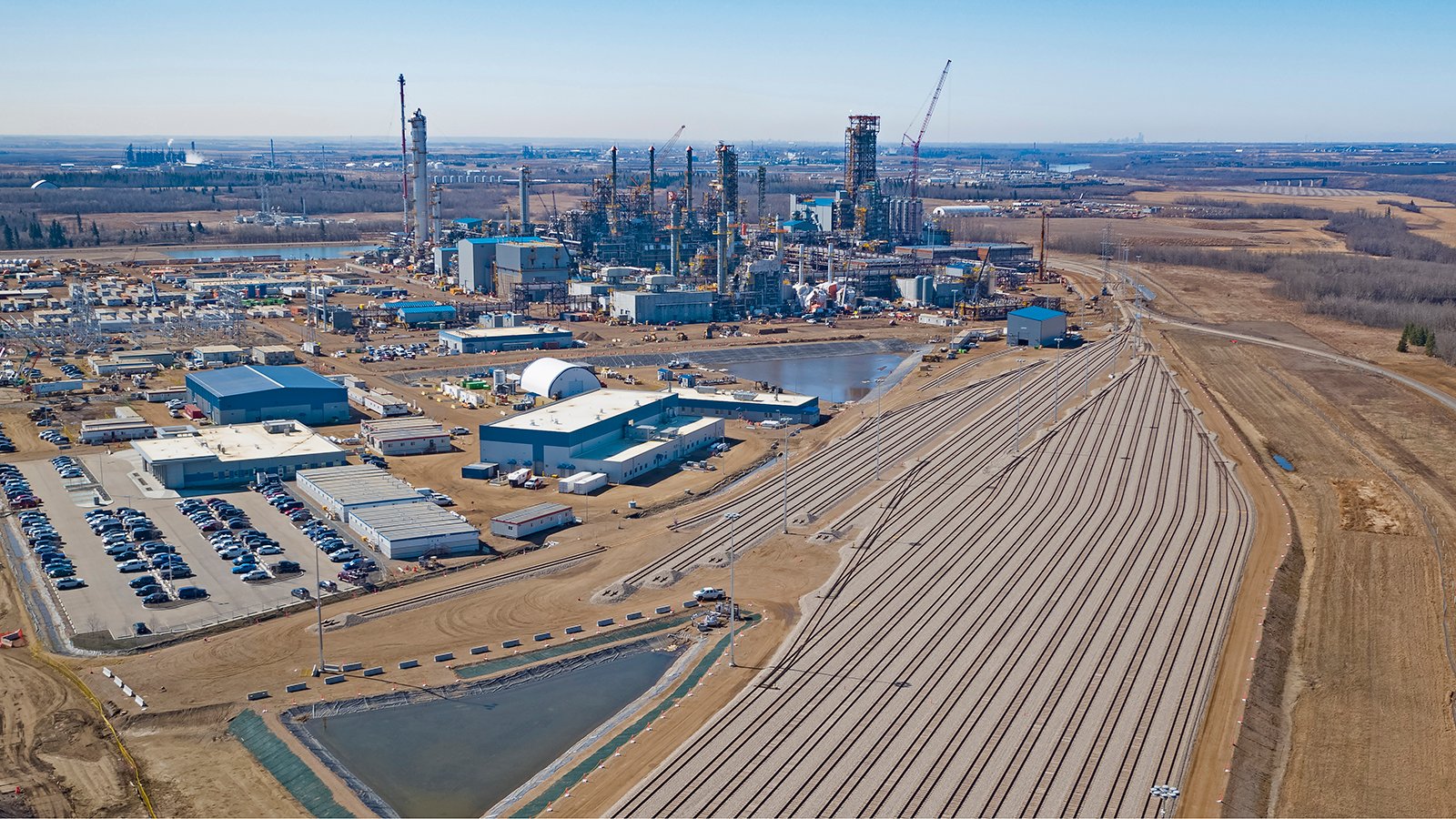 Heartland's polypropylene is expected to have a greenhouse gas emissions footprint that is 65 per cent lower than the global average, thanks in part to on-site hydrogen-augmented power and utilities generation. 
Inter Pipeline recently submitted a joint application with Rockpoint Gas Storage to develop a new carbon sequestration hub within the Heartland complex.  
If approved and developed, the hub would provide storage capacity of more than six million tonnes of carbon emissions per year. This is equivalent to the amount of carbon sequestered by 26 million acres of North American forests each year.  
The project will be anchored by emissions from Inter Pipeline's existing assets in the area and will be scaled to support future petroleum and energy transition projects planned in the region.  
If your workout wear is ultra-soft and moisture wicking, and your favourite pair of jeans allow you to stretch further than expected to reach a rogue throw when playing catch in the backyard, you can thank oil and gas. 
The unaltered reproduction of this content is free of charge with attribution to Canadian Energy Centre Ltd.