Alberta orphan wells decreasing as reclamation activity picks up
'We could start seeing over 1,000 reclamation certificates per year in the near future'
Orphan Well Association work crew on a site in southern Alberta. Photo by Dave Chidley for the Canadian Energy Centre
---
by Deborah Jaremko
More and more oil and gas wells in Alberta are being cleaned up and returned to nature.  
For the fourth year in a row, there's been a decline in the number of "orphan" wells in the province. And momentum is building for even greater reductions in the near future.  
"We see a really dramatic change coming," says Lars De Pauw, president of Alberta's Orphan Well Association (OWA). 
"It takes years to get a site to reclamation, and we're doing it on thousands of sites. Now we're seeing the fruits of that labour."  
Last year the OWA received reclamation certificates and "closed" 274 sites representing 465 hectares of land, or the equivalent of about 572 CFL football fields, according to its 2021/22 annual report. 
As of April 2022, there were 1,700 wells in the OWA inventory – down 20 per cent from 2021, and more than 45 per cent from 2019. 
A well is considered an orphan when the company that owns it ceases operations without properly closing its infrastructure and no longer has the financial ability to manage its assets, including having no working interest partners.  
The Alberta Energy Regulator (AER) reviews each license and determines if it meets the criteria and then designates the license as an orphan.  
The OWA was established in 2002 as an industry-funded safety net to ensure these wells are safely reclaimed. 
The first stage is decommissioning, where the well is permanently dismantled and capped. 
The OWA says that in its first five years, it decommissioned about 400 wells. In the last five years, it decommissioned more than 5,000. 
"As more sites are decommissioned, our work on remediation and reclamation grows," the OWA said.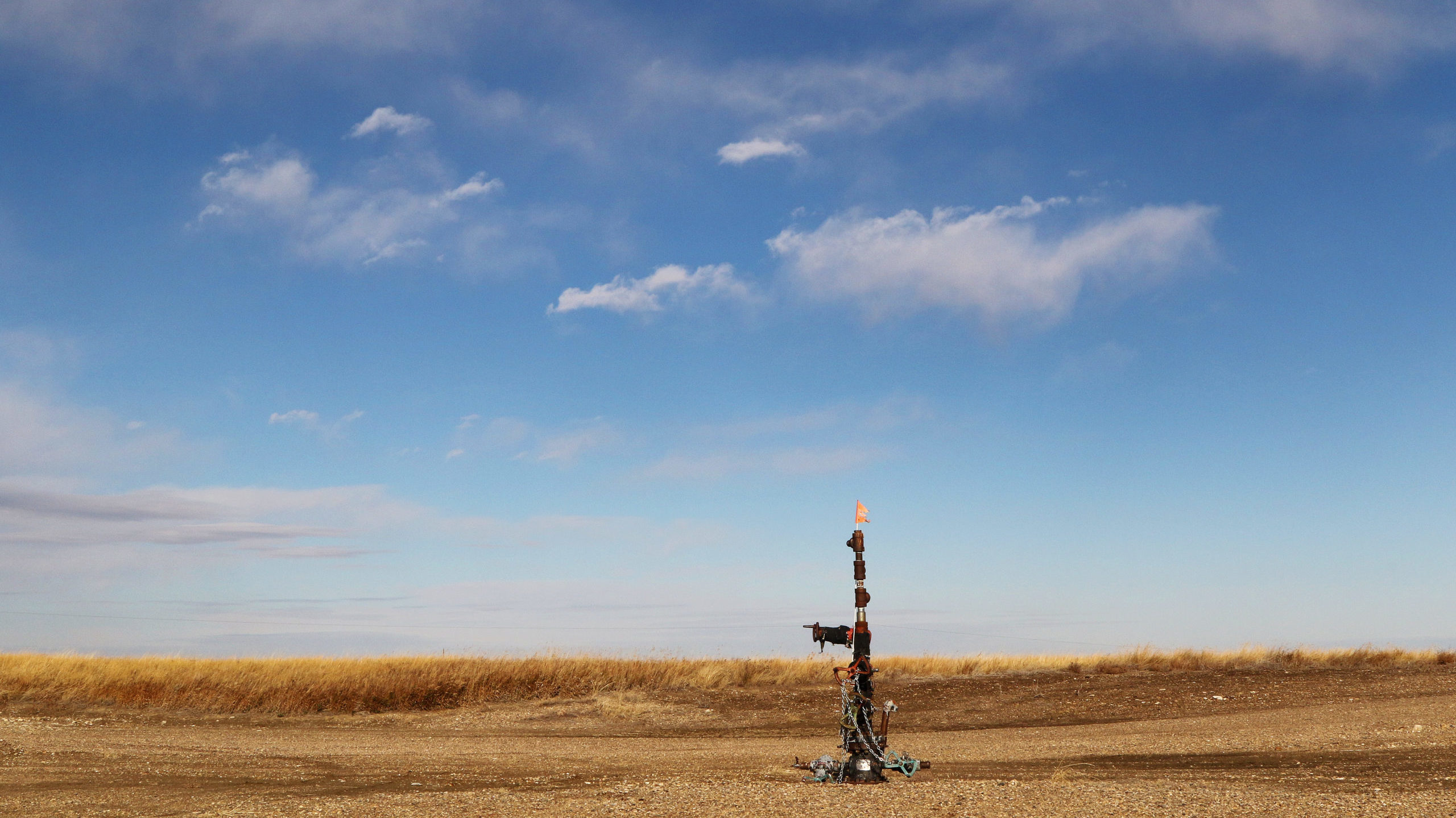 With higher oil and gas prices, the association said it is likely reaching the end of corporate receiverships that have driven up the number of wells it has the responsibility to close.  
"As our increased capacity meets current inventory, we could essentially complete all decommissioning efforts in 18 to 24 months, with the exception of a few non-routine, more complex wells," the annual report said. 
Beyond decommissioning, certifying sites reclaimed and closed takes more time. But the pace of that activity is picking up as well.  
De Pauw says the OWA is well on its way to exceeding the 247 reclamation certificates it received last year, with 148 already received since April. The OWA is estimating it will receive an additional 500 before the end of its fiscal year next March. 
"It's going to go up and up and up and up," he says. "It just takes multiple years to get to that point. We could start seeing over 1,000 reclamation certificates per year in the near future. It would be a great milestone for the OWA team." 
The OWA's progress is in part due to assistance from the Alberta and federal governments.  
In 2017 and 2020, Alberta loaned the OWA a total of $335 million, of which over $107 million has been repaid to date, De Pauw said. The Government of Canada announced a $200 million loan to the OWA in 2020, intended to help stimulate COVID recovery.  
The OWA's work to clean up orphan wells is primarily funded by an annual fee on the industry that is calculated by the AER.  
"The annual levies that repay those loans have been ramped up quite a bit now that the industry is doing better," De Pauw says. 
The industry fee increased to $72 million in 2022/23, up from $45 million in 2018/19. The OWA expects the levy to significantly increase next year. 
Ottawa also provided $1 billion to support Alberta's work to clean up inactive oil and gas wells that does not apply to the OWA.  
The unaltered reproduction of this content is free of charge with attribution to Canadian Energy Centre Ltd.